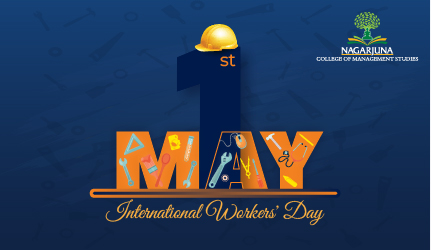 Today is International Workers Day, a day celebrating the achievements of the working class, also known in many countries as Labour Day or May Day. It is celebrated across many countries and is a public holiday in India. The focus of this day is the working class. In recognition of the working-class contributions to the company, this day is set aside for them.
Do you know how all of it began?
The history of this day dates back to the 19th century when the world witnessed the shift towards the industrial revolution. As the industrial revolution went on, there was a rise in demand for workforce personnel. This demand led to employment and the building of a workforce community. Later, as the number of workers increased, they were overworked and paid inefficient wages.
Therefore, labourers formed organisations to meet their needs and overcome the issue of exploitation. Many riots and marches happened to acquire better working conditions and lessen workforce exploitation.
Therefore, in 1889, North America was the first to declare May 1st as International Workers' Day to support workers' rights and raise awareness of the issue.
International Workers Day Celebration in India:
In India, the first celebration and recognition of Labour's Day took place in 1923 through the Labour Kisan Party of Hindustan in Chennai. As it was the time of pre-independence, the main motive was to unite the labourers in the riot of independence and bring them justice concerning the workers' rights.
Rewinding to the present, it is clear that the earlier problems with working conditions have significantly improved. We are in the age of information and technology, surpassing the industrial revolution; therefore, workers' rights are one of the core components of today's work-life balance.
Hence, on this International Workers Day, let's celebrate the achievements and acknowledge the efforts put into the work. And also commemorate the journey of achieving the peak in working conditions. Now enjoy the privilege that bestows upon the working class now.